Love island's cast member Danny Williams has been hospitalized after a TikTok video performance with Reunion Maura Higgins, Michael Griffiths, Chris Taylor and Jordan Hames went wrong.
Danny Williams 21, was rushed to hospital after breaking his ankle falling over in a pair of red platform heels during a TikTok video with fellow islanders Chris Taylor and Jordan Hames.
The reality star shared the painful moment on his Instagram page. Once Chris shared the video online, Danny commented,
First TikTok with you lot and it's cost me my ankle ffs is this what is gonna be like living with you?

Danny Williams Comment
Danny joined the boys in a TikTok challenge and broke his ankle after strutting in a perilously high pair of red platform heels.
In the video he struts towards the camera wearing a pair of hot-pants, a crop top and high heels along with co-stars Christopher and Jordan.
But as the trio walked towards the camera, Danny's ankle crumpled beneath him and he fell to the ground in agony and was rushed to hospital where he received morphine to help take the pain away.
Chris and Jordan didn't realise how serious the injury was and burst out laughing along with Maura who was behind the camera.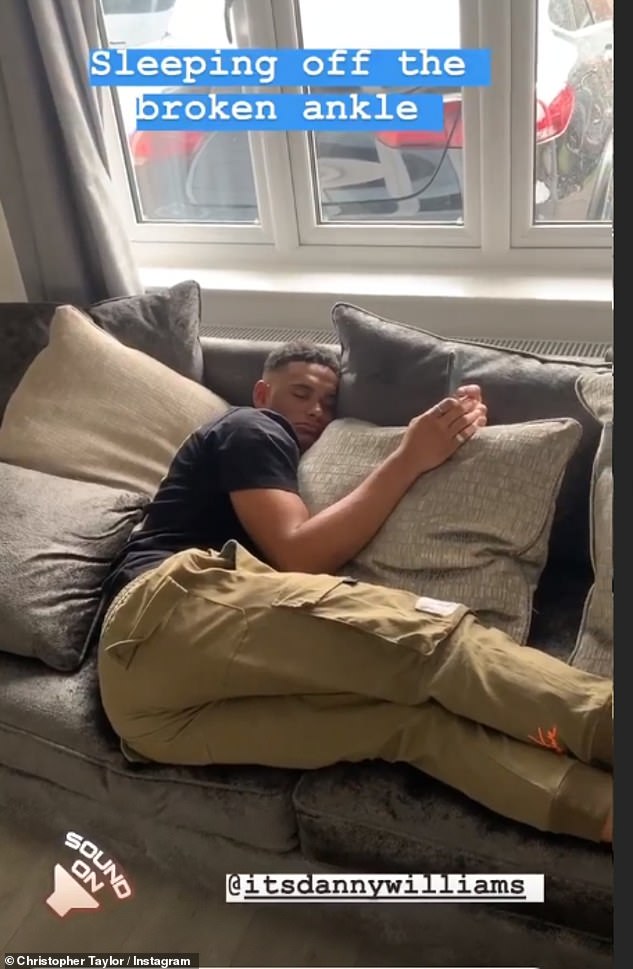 After his hospital visit, Danny was given morphine for the pain and he was soon fast asleep on the sofa. Chris shared a video of his pal fast asleep and wrote:
Sleeping off the broken ankle.
Later, Danny shared the clip and said:
The morphine must've knocked me clean out. Don't even remember falling asleep.
Danny recently moved in with his Love Island co-stars Chris and Jordan. Chris and Jordan have been living together since forming a close friendship on the ITV2 show last year.
Source: Daily Mail